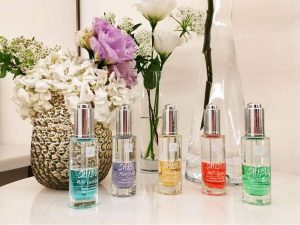 Introduction
In the present time, our world has been developed and progressed in advanced technology tremendously. Owing to high potency of equipment, appliance, and chemical, human being begins to forget and ignore against nature. Additionally, it causes deteriorated environmental problems, several other problems from toxin, pollution, sever sunlight, and chemical from food and cosmetic which we cannot avoid them such as bathing, shampooing, or brushing.
Due to the stressful, overtired, illness, skin damaged, short-lived, and prehensility people tend to find some time of their own simply by returning to natural with simplicity and tranquility. Natural products now are being widely used in daily life and of course, in products for health and skin care.
Thailand is enormously plentiful with beneficial herbs which are trusted in worldwide. Based on precious materials, and real understanding of ingredients' selection following skin's needs, we have delicately invented, developed natural products extracted from Thai plants, vegetables and Thai herbs.
Marzia Clinic
Italian Professional Beauty Care