Welcome to Ammata Spa Nature & Ayurveda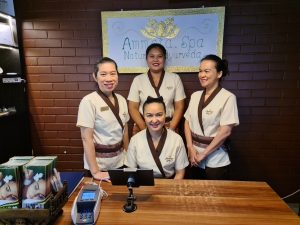 A unique Thai day spa of relaxation and recuperation to pamper your body, relaxes your mind, and restores your spirt. Give yourself this memorable gift: time to replenish your health, to rejuvenate your immune system, and to embrace your total wellbeing.The focus of Ammata Spa Nature & Ayurveda is to surround you with pampering, support ,and nurturing that enables you to reconnect with your essence while simultaneously drawing out your inner beauty.
Ammata spa Nature & Ayurveda now have Spa in Vasa and Molpe. We have Thai herb sauna and offer Thai tea and relax. We have Tre proffesional Therapists so you can come Together with friends ! We can give treatments for 3 persons at the same time in Vasa !A complimentary welcome drink greets you on arrival and throughout the use of  our spa facilities. Reward yourself with lavish attention from our professional team at Ammata spa nature & ayurveda now on Storalånggatan 61  65100 Vasa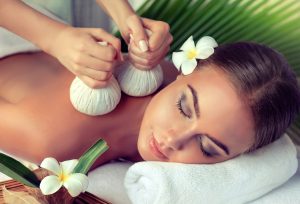 Ammata spa nature & ayurveda.   The Angelic experience was established to cater to the wellbeing of both men and women. Pregnant women can  come to massage while 3-9 months pregnant. We also have special oil for children 4-12 years old.
To re-balance of healthy living rejuvenation are achieved through treatments, Spa ambience and remedies derived from a full understanding of the body, mind and spirit. Our purpose is to provide the perfect balance designed to ease the physical and emotional stress accumulated in daily life.
The Ammata spa nature & ayurveda team: Highly skilled and qualified massage teacher of 26 years and will give you the indulgence of the real Thai spa experience. Ease tired bodies and relax minds on overdrive with a full array of Thai ancient treatments and trendy western pampering using secret natural recipes. A gracious welcome, impeccable service, attention to detail, and total focus on you create the uniqueness of your total Ammata spa natuer & ayurveda treatment.
Our Green policy: With our green policy to conserve plants, water, and soil, coupled with our high quality products are utilized to produce essential oils used for signature facial and body treatments.