Welcome to Ammata Spa Nature & Ayurveda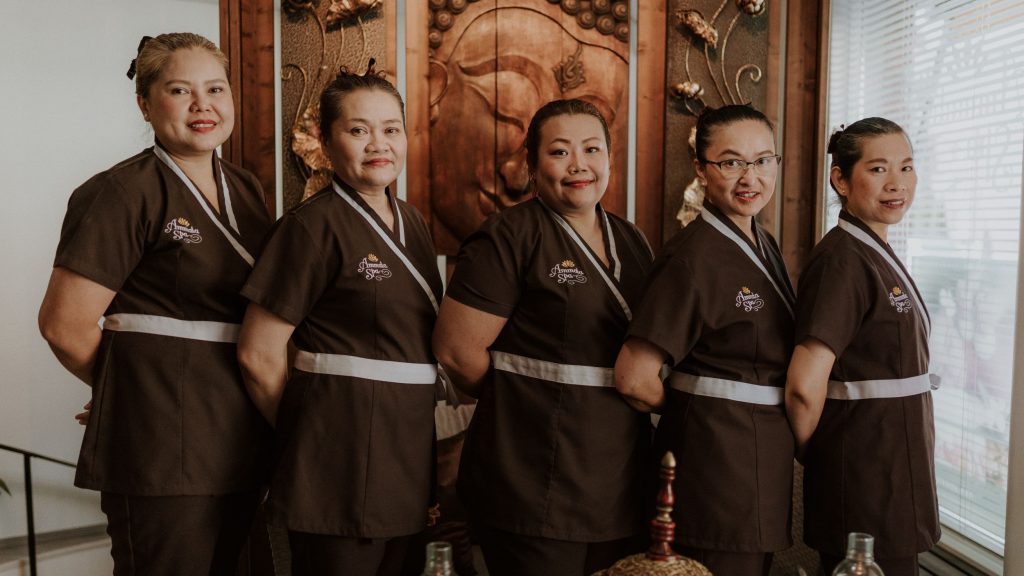 Welcome to Ammata Spa Nature & Ayurveda – a little piece of Thailand in Vaasa  
We are a unique Thai Day Spa with a focus on relaxation and well-being. We aim of taking care of you, whether it's about relaxing, taking care of tense muscles or tending to your skin.
The Ammata Spa Natur & Ayurveda team consists of Kotchanika, Vanyuma, Sarinphat, Sirikan and Anong who all aim to give you a genuine Thai experience.
Each visit begins with a cup of Thai Herbal Tea to help you relax.
It is possible to book treatments for several people at the same time. We have several trained masseurs who can take care of all of you at the same time.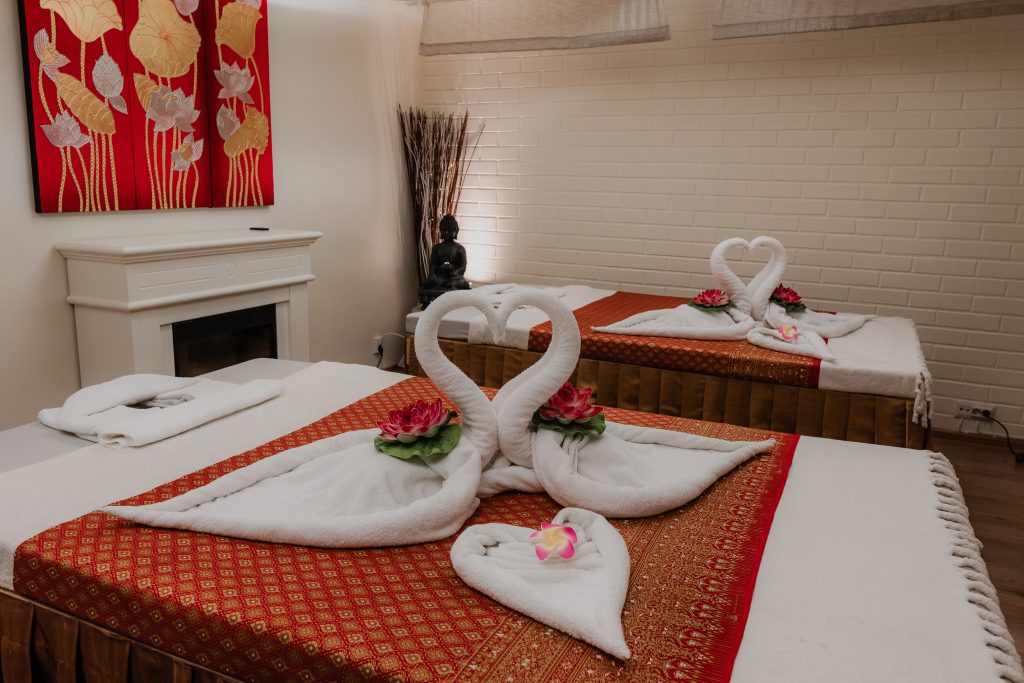 Ammata Spa Nature & Ayurveda takes care of both women and men of all ages. We treat pregnant women in the 3-9 months of pregnancy. We offer specially adapted products for children aged 4-12 with the aim of supporting a balanced and healthy life with our treatments.
The spa treatments are based on a holistic way of understanding the body, mind and soul. Our goal is to provide a perfectly balanced treatment designed to relieve physical and mental stress. Among other things, we offer Thaimassage Remedy to relieve problems with body aches and headaches. We also offer the opportunity to cleanse the body of waste products in our Thai herbal sauna.
By combining ancient Thai treatment with the western way of caring for our clients, we want to create relief for tired bodies and relax overactive minds. The recipes used are based on traditional natural recipes.
Our Green policy: With our green policy to conserve plants, water, and soil, coupled with our high quality products are utilized to produce essential oils used for signature facial and body treatments.
Welcome to us at Ammata Spa Nature & Ayurveda at Pitkäkatu 61 in Vaasa.